SCOPay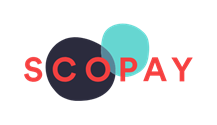 SCOPay is our main online , trip consent, payment and communication system. We use this system for parents and guardians to:
Receive communication from the school via email

Top up school dinner money directly to our caterer

Pay and give consent for school trips - Glebelands is a 'cashless' school and we do not accept cash or cheques for trips.

Purchase goods e.g. School Production Tickets, Specialist Art Materials
When your child joins the school, we will send you an online registration letter for our online system SCOPay. Year 7 students will receive a registration letter during the first full week of term in September.
Once registered you can access the system on a PC, tablet or you can download their app from Google Play or App Store. To login please go to https://www.scopay.com/login.html or you can log in via our home page by accessing 'Quick Links' in the Top right-hand corner.
Follow the registration instructions in the letter using the 16 digit registration number and 3 digit code provided by the school.
The benefits of using 'SCOPay' are:
Your child won't have to carry cash for trip or canteen payments;

No more hunting for change.

Payments can be easily tracked and you can see your child's canteen balance and view transactions on-line any time.

Budgeting is made easier as you can pay money into your account to spend as and when required.

Friends/family can have their own log-in if they wish to top-up your child's account.
If you have mislaid your registration details or have any further queries, please contact our Finance Officer, by email to finance@glebelands.surrey.sch.uk or call the main school number: 01483 542400.