Glebelands Trust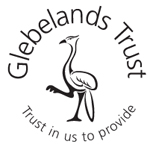 What is the Glebelands Trust
The Glebelands Trust is a registered charity that was established to encourage parents to make a monetary donation to the school. This money is used to provide extras for the children's education that the school budget cannot afford and is shown to provide added value to their educational needs both within the classroom and for extracurricular activities. Parents can contribute either by a one-off lump sum or by a monthly standing order. As a charity we are able to reclaim tax on your contributions which is put back into the Trust's fund. The aim of the Trustees is to use the money as soon as it is available, so the money received is immediately put to use for your children's benefit. The Trust is the main focus for the schools parental fundraising.
Why is the Trust necessary
Glebelands manages its budget well year on year, but funds are limited and there is never enough money in the budget to allow the staff to do all the exciting things or provide all the equipment that would make a difference. The Trust is able to provide the luxury items that each department can use to make that difference and works closely with staff. All purchases are in accordance with the School Improvement Plan which has been approved by the Governors.
How has the Trust made a difference
Over the years the Trust has supported every department in providing equipment for all aspects of the curriculum and has helped to enhance the school environment by providing plasma screens, display boards and picnic benches etc. It also contributes to the cost of the annual Celebration Evening.
Recent purchases include:
Amazon Fire tablets

Cutting mats for Art

Goal posts

Sentence builder resources for MFL

Wireless dynamic system for Science
Who are the Trustees
The worker Trustees are the Headteacher, parents and friends of the school. They meet once a term to discuss ways to distribute the funds and they attend parents evenings to publicise the Trust and raise funds. If you would like more information about the Trust or would like to become more involved as a committee member then please contact The Trust Secretary, Angela Dawson at trust@glebelands.surrey.sch.uk.
Russell Mitchell - Chair
Angela Dawson - Secretary
Julie Dudley - Treasurer
Melissa Rogers - Trustee
How you can help
There are different ways of raising money for Glebelands Trust. Direct donations and those that generate donations when you shop online. Glebelands School (Cranleigh) Educational Trust is registered as a charity and therefore can accept donations through AmazonSmile, Give As You Live and Easy Fundraising websites which offer a donation as you shop and with Christmas not so far away, now is a great time to sign up.
AmazonSmile – by shopping through https://www.smile.amazon.co.uk/ch/1193565-0 and selecting Glebelands Trust as your nominated charity a percentage of your purchases is donated to the school from Amazon.
Just Giving – Glebelands Trust is registered with Just Giving as a way to donate funds directly. Donate here
Easy Fundraising – register once and select your charity donation when you shop online you will receive notification to use the Easy Fundraising website for your purchase and a percentage of your purchase is donated to Glebelands School (note not the Trust).
Give as you Live – is similar to Easy Fundraising – you register once at www.giveasyoulive.com and when you shop online via their app or website, you will receive notification to donate to Glebelands School Trust. Click here to sign up to Give as You Live.
If you are in a position to be able to donate a one-off or a regular monthly amount then you can set up a direct debit. New donations are always gratefully received and if you would like to donate, please make payments to the account details below;
Business Account Name: Glebelands School (Cranleigh) Educational Trust
Natwest Sort Code: 52-41-56
Account Number: 48271462
You can make a donation by setting up a regular standing order from your bank account or make a one-off direct payment via online banking. Many parents set up a standing order for as little as £2 per month, some contribute more, whilst others have opted to set up a standing order on a quarterly or annual basis.
If you do not have access to online banking and would like to set up a standing order, please complete the mandate below and return direct to your bank. All donations are gratefully received. If you are able to Gift Aid your donation, meaning the Trust can boost your contribution by a further 25%, please complete the form attached below and return to the school office.
For any queries, please contact us by using the email trust@glebelands.surrey.sch.uk
Forthcoming Meeting Dates
16th November 2022

15th March 2023

7th June 2023 (AGM)