New 3G Football Facility Open for Booking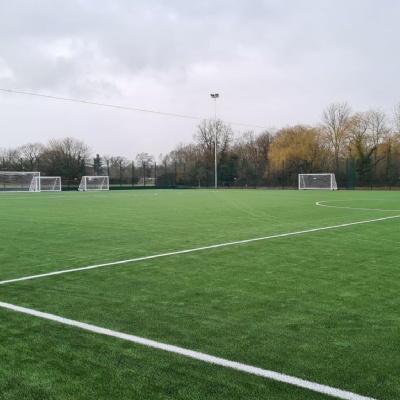 After 3 years in the planning the 3G pitch, locally to be known as The Sanctuary has been signed over to the school.
Glebelands School and community partners Cranleigh Football Club and Ewhurst Junior Football Club are the proud new owners of a state-of-the-art 3G pitch for school, community and private use. Students will be starting to use the new facility from 28th February 2023 with The Sanctuary being open for public bookings from Monday 13th March 2023.
The pitch has met official standards to be registered with FA for league matches and long term will help the school to reinvest in its grass football pitches to bring these up to FA standard.
If you are interested in booking the pitch for club use, holiday clubs or private hire, please contact us through our bookings website: https://glebelands.schoolbookings.co.uk/sports-facilities/the-sanctuary-3g-pitch